Wed 23 May 2007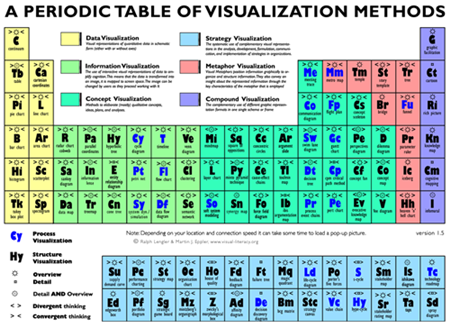 Are you looking for new ideas for communicating knowledge visually? Where do you go to quench your thirst for creative energy and ideas? Sometimes, the answer is just a click away. Yesterday, a collegue exposed me to the mind bending visuals presented on the Periodic Table of Visualization Methods.
Ever thought of using a metro map as a metaphor? Or how about reinventing the org chart as a football stadium?
I just had to share this discovery with y'all.