Sun 20 Aug 2006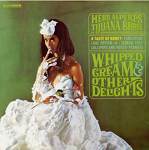 Rick and DJ had been threatening to have a celebration of vinyl…and Saturday night they did just that. Rules o' the game? Bring whatever vinyl you'd love to hear or if you didn't have any records, you could wear vinyl.
Results? Hilarious! Just the act of digging out old albums was a blast to the past. Brushing aside the cobwebs on my collection, I realized I would be hard pressed to bring just one album. Do I bring my favorite one, or do I bring the cheesiest one? Heck, I'll bring some of both!
Stop for a moment and ponder this…what album(s) would you bring to a Vinyl Celebration?
Reviewing my own vinyl, I discovered that the hard rock that permeated my high school years wasn't in my record collection (although you'll find them on my cassettes, CDs and iPod): Boston, Cream, The Who, Rolling Stones, Neil Young, Pink Floyd, Jethro Tull, Rush, Led Zepplin, Queen, The Ramones, Jimi Hendrix, AC/DC, Rare Earth, Moody Blues, Santana, Three Dog Night, and Aerosmith.
What artists got air time at the party?
Round 1: Kinky Friedman, Journey, The Jackson Five, The Beatles, Peter Frampton, James Taylor, Roberta Flack, Moody Blues, Cream, Carole King and Two Nice Girls.
Round 2: The Beatles, Petula Clark, Johnny Rivers, Creedence Clearwater Revival, Barry Manilow, Tom Jones, Gil Scott Heron, Crosby, Stills and Nash, B52's, Public Image Limited and The Judy's.
Round 3 was getting started with Elton John as I had to leave. I could have stayed all night.
Notably missing from our vinyl was Jimi Hendrix. I had him on my iPod (and of course had brought my speakers)…but DJ stuck to the rules and wouldn't let me play any digital music. Damn him and his rules!
Scott and Nique even went in search of Jimi at the local Half-Price Bookstore, but returned empty handed. Guess that means we'll have to get on ebay and bid on some Purple Haze before the next celebration of vinyl spins around.
So, the ever curious Sims wants to know…what album(s) would you bring to this celebration? They don't have to be your own…the could be "your friend's" or "your brother's" or even your parents. What album for me, you ask? Why, Herb Alpert's Tijuana Brass – Whipped Cream & Other Delights, of course! It is my Dad's, I swear!
---
12 Responses to " A Celebration of Vinyl "
Comments: