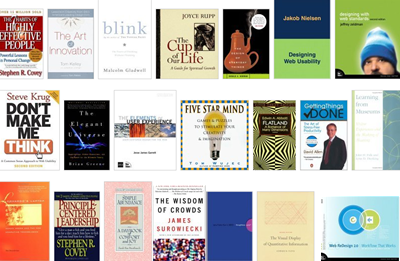 Oooooooo! Do you love books? A friend shared a new toy with me called LibraryThing. It is a place for you to catalogue the books you've read, tag them and rate them. But LibraryThing doesn't stop there…it is oh so very Web 2.0 when it connects you to other people through recommendations, groups and friends.
And just when I thought it couldn't possible be any better, I found LibraryThing Mobile. You can check your bookshelf quickly and easily from your mobile phone while you are standing in the bookstore trying to remember which books you've read by a prolific author.
Catch me quick, I'm about to faint. I heart LibraryThing. Thanks Ladd for sharing!